Nifty made a major low around 9687 as mentioned in our last report and has managed to hit a new all time high. Identifying a simple flat correction was all that was needed to make this bullish call. Chart Below: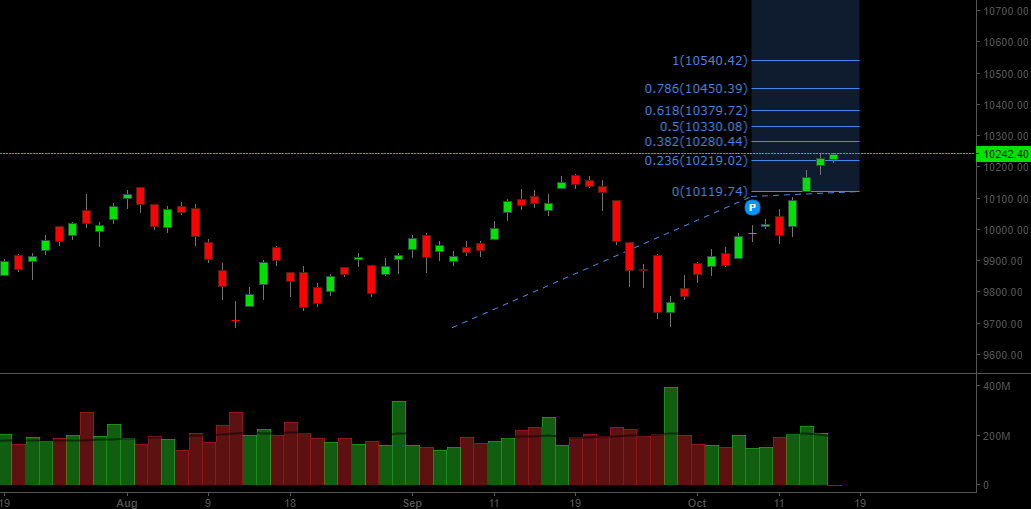 There is another important indicator that played out around the recent Nifty lows. It had more to with the nature of news coverage rather than any particular news event. Over the weekend following our post there was significant mainstream media coverage was around the "economy" & "economic gloom".
As our regular readers would recognize, mainstream media coverage on economy/ stock market etc. are almost always contrarian indicators. We have seen similar MSM-wide "noise" (unfortunately there is no better name) before. They have mostly been associated with major market lows.
Non-financial news media running financial news is significant because it is an indicator of sentiment extreme. It usually occurs when the trend has over-reached to an extent that every one catches up with the trend. This results in non-financial media reporting the news as they perceive that the news is significant enough for everyone to know. This reporting by non-financial media serves as a good contrarian indicator. It indicates that the trend may be nearing an end or at least a temporary reversal.
There is another reason this low around 29-Sep-2017 may be a major low. It's the fact that the correction that ended around 29-Sep may be the largest correction we have witnessed since demonetization lows. This potentially makes it a very important correction low. All this makes us believe that it is more likely that we will see 12000 on Nifty than revisit these lows over the next year.
In the short term we are likely headed for the 10540 extension level on Nifty. This would be highly likely specially if 10104-10120 gap area doesn't close. Hence, it would be prudent for us to maintain a +ve bias on Nifty over the short/medium/long term.