Nifty extended it's fall to the 9724/9685 zone mentioned in our last update. We have seen strong reversal from this zone. This today has been followed by a breakaway movement in stocks. Although the breakaway movement has created only a small gap, it is likely that we may be able to sustain the momentum today. Chart Below: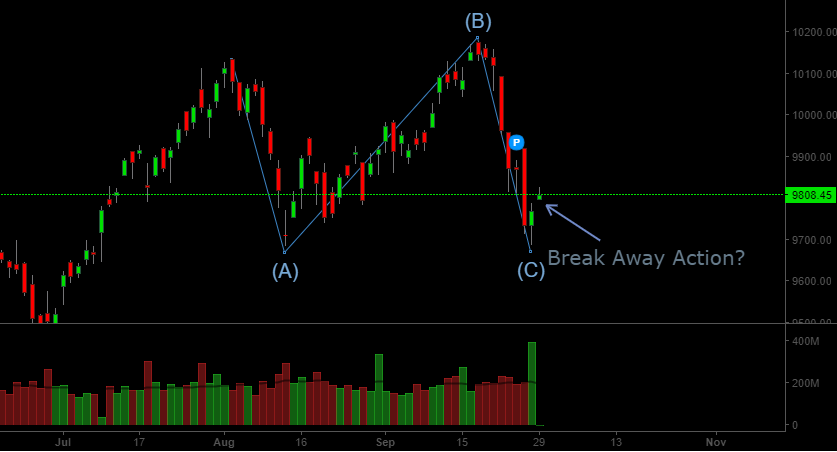 In our last post we said that as per Elliott Wave Theory we were probably in an A-B-C Flat correction. Although ideally we would have liked to see a slight dip below the 9685 level, but in effect this doesn't change our outlook or the validity of the pattern. The inability of the markets to dip below the 9685 level may actually indicate a very strong rally ahead.
At the moment chances are high that Nifty has placed an important low around 9688 levels. This will be further confirmed if Nifty posts a strong ending today.
In the short term 9850/9920 are the important resistance levels and 9730/9685 are important support levels.