The price action in Nifty since our last update has confirmed that the fall that started from August 2 wasn't start of a bear market. We cannot say the same about the fall from Sep 19 highs yet.
Based on short term calculations the current fall may extend to 9724/9685. We are currently looking at this move as part of a probable flat correction that may dip below the 9685 lows before reversing. This view would hold if we continue to trade below the crucial 9953 level.
This correction that began in August '17 has been the longest correction magnitude and time wise since the markets started their rally from demonetization lows last year. From this perspective we should be cautious about getting too bearish on the medium term outlook though we will continue to watch the subsequent developments closely.
Chart Below: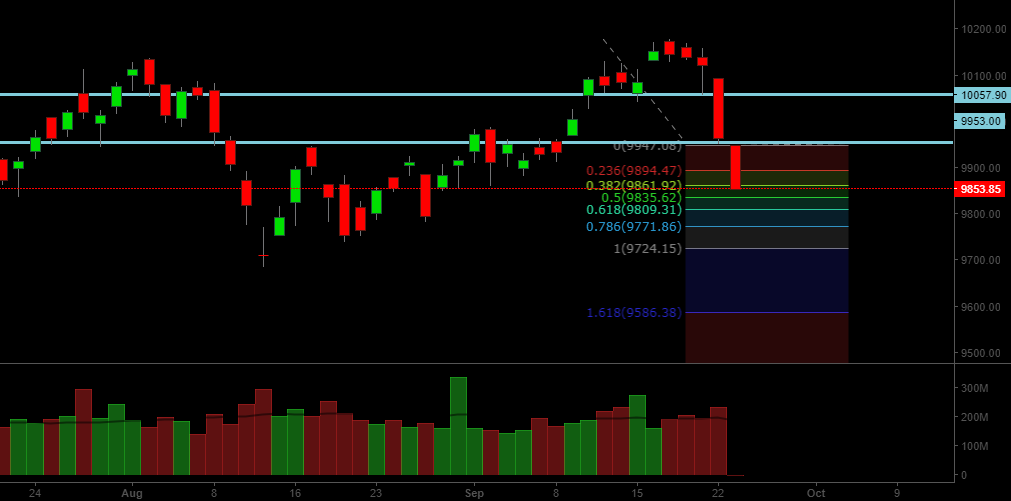 From a long term perspective we will continue to look at the key 9341 level on Nifty for guidance. In the short run key resistance levels include 9953/10058.