Astra Microwave Products has been trading in a range for more than a year, in what looks like a corrective formation.
Chart Below: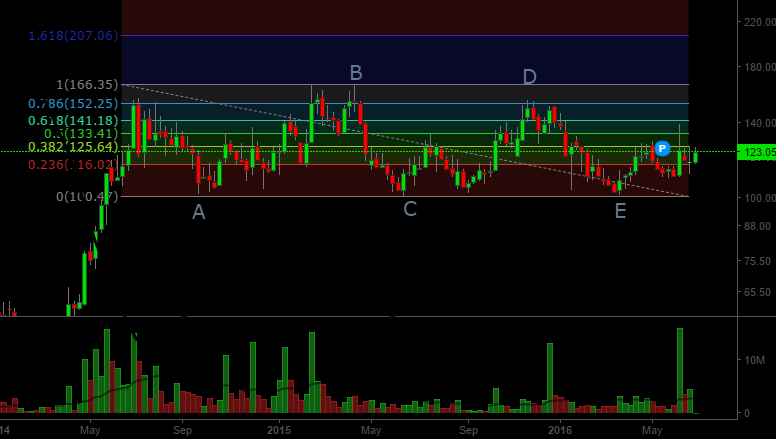 Legs A & D measure close to .786 of leg C. There is a high probability that we have finished the final leg E of the correction and may now be headed towards testing the upper range of this correction. Hence one may look at buying Astra Microwave Products. Aggressive stop loss can be placed at 109. Though the ideal stop loss is at 100. Target 1: 143. Target 2: 166.40/ Higher.
Disclaimer: This is a pure technical call. Stock trading is a risky proposition with possibility of losses. If you decide to trade this stock, please maintain a strict stop loss.  You should consult your investment adviser and consider your financial position before making any trades. We are not liable for any losses arising out of your trade.
Disclosure: I don't have a position in Astra Microwave Products, though the same recommendation may be disseminated through other sources.