Nifty failed to sustain above the 78.6% level around 10909. We have seen sharp reversal since. We are still seeing this fall as part of E leg of triangle. Now that we have seen the completion of D-leg, we can do more accurate Fibonacci calculations for E-leg.
Typically E-leg should retrace between 61.8%-78.6% of D leg. The 61.8% retracement level comes at 10325, 78.6% level comes at 10161. This would be the ideal zone for E leg of the fall as part of the triangle. Chart Below: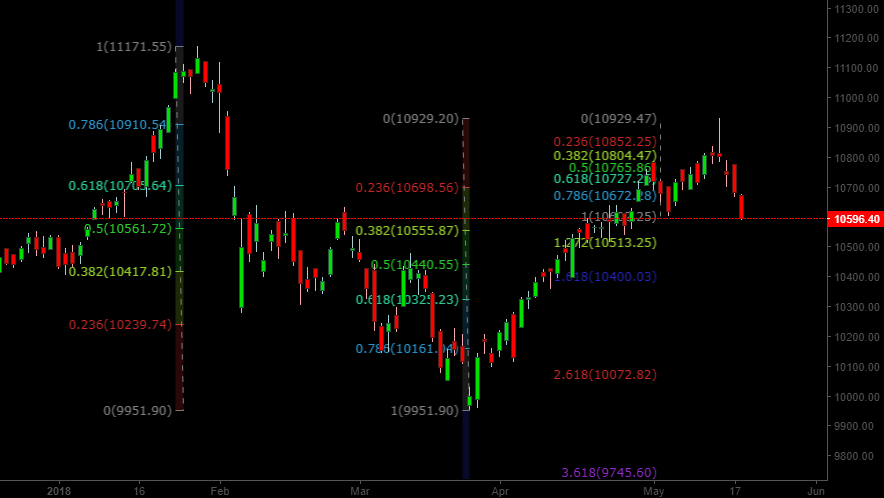 Important short term support is around 10555-560 followed by 10400-417 level.
On the upside the make or break level is the 78.6% retracement level around 10910 because if prices do sustain above the 78.6% level they usually take out the swing high (or low). In our case this level would would be wave B high (all time high on Nifty).
Important short term resistance levels are 10632/10666/10700.