Since our last update Nifty has managed to make new highs and reverse sharply in a correction. Last few weeks has seen rise in geo-political risk, specifically the developments in the Korean Peninsula. Nifty managed to stay buoyant over the last few weeks, all this while playing down the risk. Though we has seen sharp reversals on April 17 and today (April 21). Chart Below: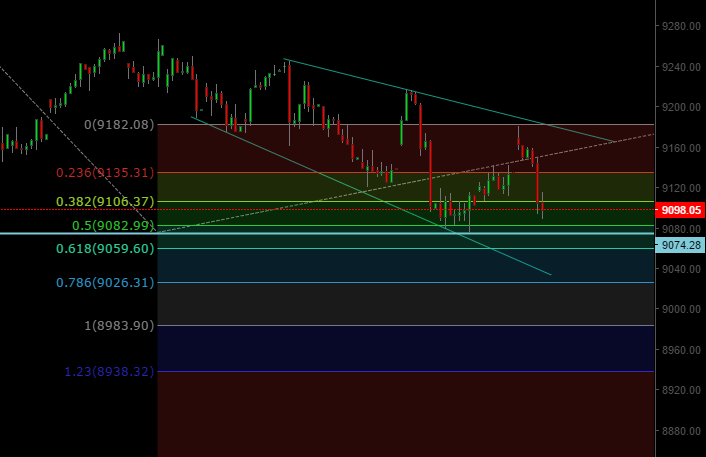 As per Elliott Wave Theory, we have been tracking this major pattern development since April 6 highs. Today's move also happened from a crucial level around 9182. This makes it likely that we will see a break of April 19 lows around 9075.  We may further see a sharp move towards the 8938-8983 region for Nifty over next week.
Multiple reports suggest that April 25 may be an important date for fresh developments on the North Korea front. Any nuclear brinkmanship may be a good 'excuse' for markets to fall. Though we expect the above price developments to materialize irrespective of the developments on the geo-political front.
In context of medium term move we are seeing these developments from April 6 highs as start of a more substantial correction. Since the rally from demonetization lows, we haven't seen a major correction. So development of a 6-8% correction from peaks may be healthy for markets going ahead. In this context we see the 8746/ 8534 level to be a possibility over the next few weeks. As of now any such move (if it materializes) should not alter our long term bullish outlook on the markets. On the upside a break of the crucial 9217 level may postpone this corrective move for now.