Since our last update Nifty has not been able to break the trend channel on either side, but has managed to briefly touch a high above the Sept 2016 highs. Same has been the case with Bank Nifty. The recent rally though has not been able to test the upper trend line of the trend channel in the process. This points to potential short term weakness on break of lower trend line of the channel. Nifty Chart Below: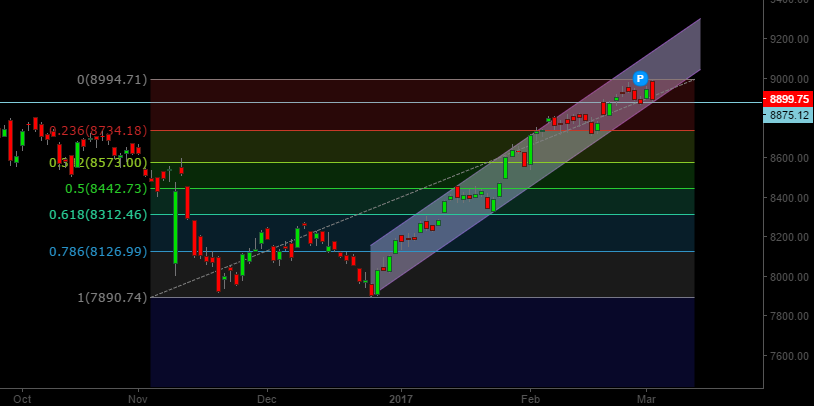 In the short run 8867 is a key support break of which may see the markets extend the decline to 8712 level. This selling (if it materializes) may further extend to 8573 levels.
From a longer term perspective, this sell off (if it materializes) is likely to be a correction before market attempts to create new highs. The break of September 2016 highs implies that the fall since September-December '2016 is a complex correction. The rally since December lows may be classified as an impulse move which may be about to enter a corrective phase as outlined above.
The structure in Bank Nifty seems to be clearer, which is mirroring a similar outlook, subject to break of an important level. Chart Below: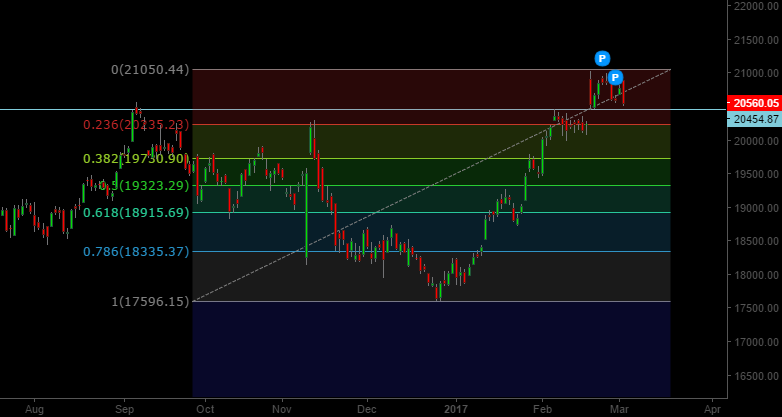 The key support level for Bank Nifty is around 20449. A break of this level may entail a further sell off that may extend to the 19731 levels. Any short positions created to capture this move should have a strict stop loss above 21043.
The fact that both Nifty and bank indices managed to create a new high (above the Sep' 2016 highs) should be seen as an early indication of higher levels ahead and any sell off materializing from current levels should be seen as only a minor setback before further rally ensues. This should hold true unless we see major price action developments that negates the view.