Since our last update Nifty has seen a sharp fall and markets have traveled from 8600 levels to close to 7900 levels. We have seen some kind of a relief rally over the last 3 sessions. Chart Below: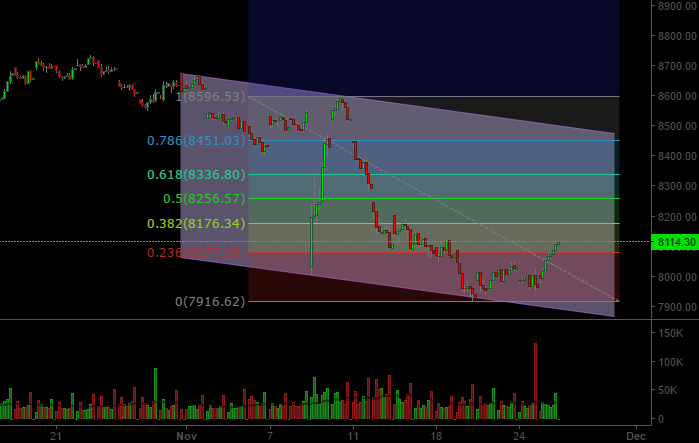 We will continue to remain skeptical of this rally, though Nifty can easily extent this rally further to the 8176-8208 zone.
The ground reports suggest that cash situation continues to stay tight, with many small businesses facing severe crippling effect, which may sustain even if government manages to hasten the supply of cash. If the situation persists in rural economy, we may soon see supply of essentials like vegetables, fruits & milk get severely impacted. As such the move has already dampened the benefit of good monsoon as the sowing for the new crop has been severely affected. While all this is likely to be short term, we still believe the real impact of this move would materialize over the next 2-3 quarters. We are likely to see generally lower creditworthiness, higher unemployment rate, lower consumption from individuals. The real estate sector itself could materialize into rising NPAs for banks from corporate, though it can easily spill to retail borrowers as well. Further actions by the government on Gold and benami properties would continue to exacerbate the situation over the medium term.
Considering these factors we would remain extremely cautious in calling a bottom unless we see solid technical price developments to the upside in the stock market.