Our regular readers would remember how  we have been bullish on Gold since December of 2015 (Refer: Can Gold shine in 2016?). The precious metal has not disappointed, meeting our initial target of $1330 right after the Brexit poll outcome. Right now Gold is placed close to an important level which may determine its next move. Chart Below: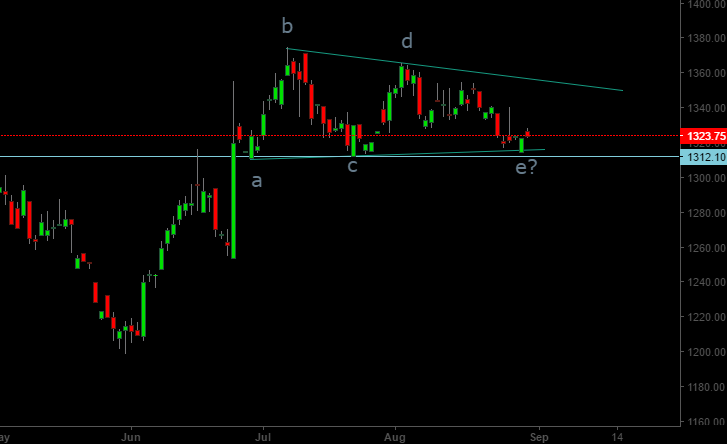 We believe the level of $1311 is a very crucial level for Gold on the downside, and we may expect  move on the upside from current levels. Though one should wait for break of $1328 for confirmation. The up move if it materializes should target the region of $1375-$1380. The price structure may also be strong enough for it to reach our revised target zone of Gold between $1410-$1440 as well.
If our long term analysis is correct we should be very cautious on Gold from here on as it is very much possible that this next up move may be the last move to the upside, before we resume the longer term down trend. On the downside a break of $1311 may invalidate the expectation of an immediate move towards $1375-$1380.