The price action in MCX crude/ Crude oil on Friday was near frenzy level considering the fundamental backdrop in which the prices have been rallying since their January lows. Such frenzy is not uncommon before blowouts which we suspected on Friday itself. But we thought it prudent to wait till the price action provided further confirmation.
The recent price action seems to indicate that there is a good chance that at least a short term top might be in place. The crude oil prices has been bound by two converging trend lines, which might indicate an ending diagonal in play. To be fair we cannot rule out that the rally might develop another leg up. But, for now the prices have moved below the 2-4 line as shown in the chart below.
Considering that crude oil was nearing an important resistance zone shown by the horizontal channel, we are very likely to see a sharp move to the downside that may take prices to sub-40 levels for Brent very soon. It is highly likely that this fall may just be the beginning of prices heading towards their January lows. The price action over the next few days should give a fair indication if we are only in for a short term fall or if we may sustain this fall all the way to January lows. Below is the chart for Brent Crude: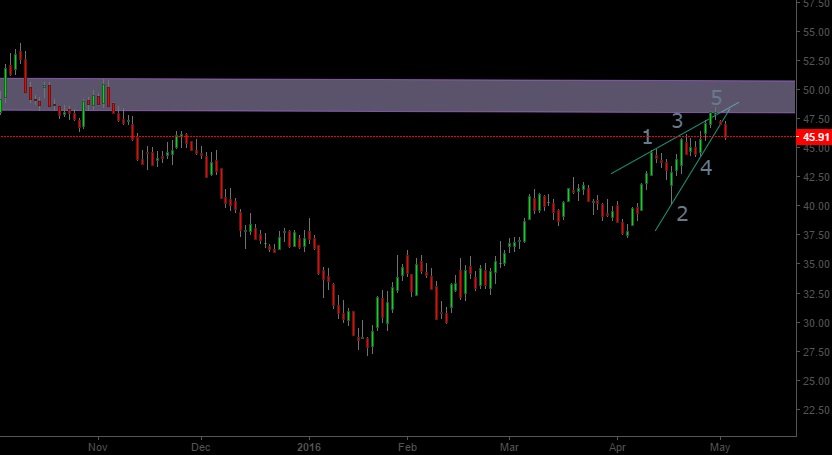 Here is the chart for MCX Crude: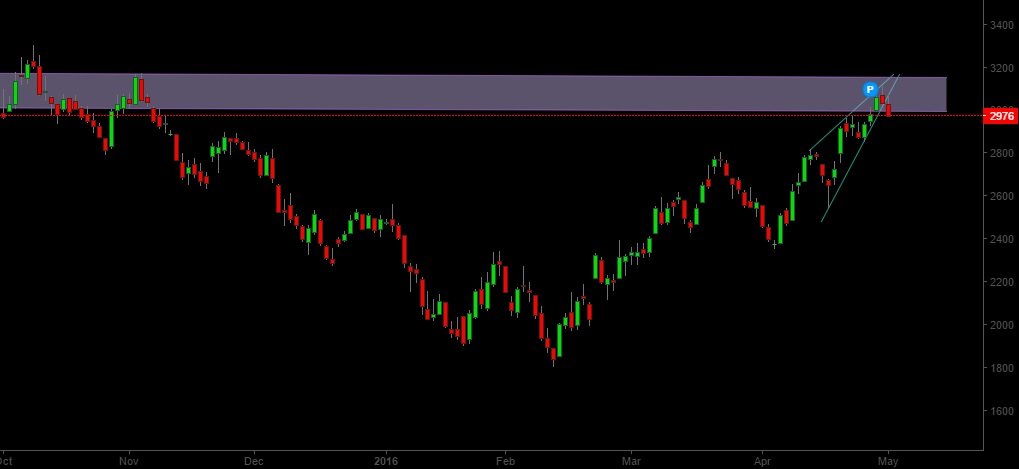 We think it is highly likely that we might see sub 2800 levels for MCX Crude May expiry.