The swiftness of Nifty move anticipated in our last report played out well, with global markets extending further sell out. The swiftness of the move and increased volatility means it would get increasingly harder to trade these moves. The gap down like these only further adds to the confusion, as the gap down of 60 points was further followed by a downward move of close to 100 points. The volume post the gap formation picked up slightly and suggests that we can expect this gap to hold up and not be filled immediately. The most striking  thing about this move was how the breath collapsed and there was across the board sell-off. In spite of this we note that the advance-decline was slightly better than the one on the 14-Dec sell-off.
In confusing times like these we are using a basic gap measuring technique to anticipate potential downside target for Nifty as shown in the below chart: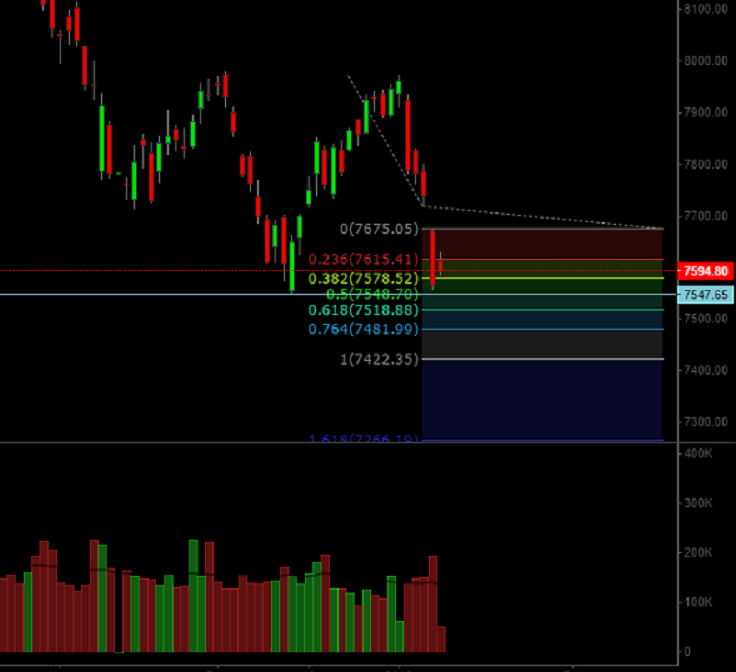 Gap based target for Nifty stands at 7422, but considering the strong support levels at 7539-7551, ( which Nifty didn't break in yesterday's sell-off) we recommend targeting this level only on break of 7539. We will reserve comments on bullish scenarios unless we see substantial bullish developments unfolding.