NIFTY cracks from our resistance zone mentioned in the last update on NIFTY. It now hovers above the crucial support zone between 8055-8088, with stochastic pointing towards further weakness, at the same time the momentum oscillator has 'flattened' instead of making new lows, while NIFTY today made a new low. We would not go to the extent of calling it a divergence, but we can definitely say that the momentum has slowed down.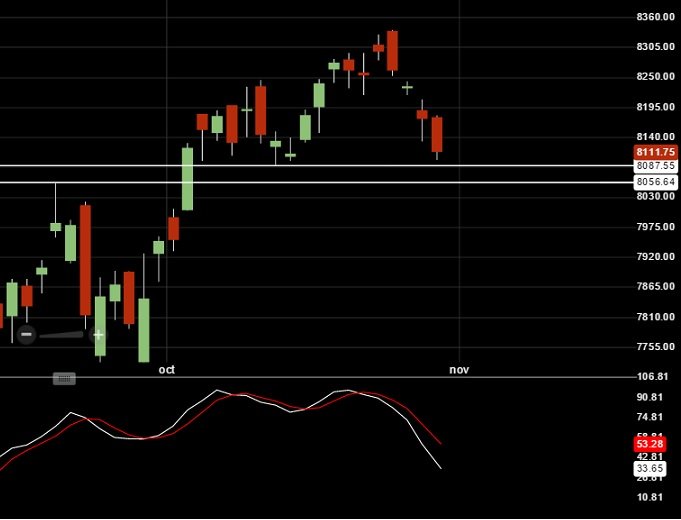 Amid all this confusion we are looking at a NIFTY target based on gap analysis. Two small gaps were formed on 27th and 28th October. It is possible to arrive at profit taking targets by looking at the extent of move before the gap was formed. It is often said that the target for extent of move after the gap is formed is approximately equal to the extent of move before the gap was formed, before some correction or trend reversal can be expected. Based on this, the target for  NIFTY comes to around 8091. The NIFTY today made a low of 8098.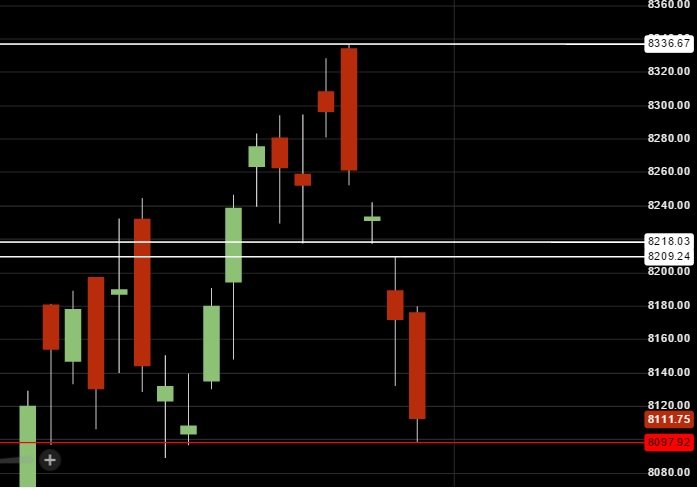 Considering the gap based target around 8091 and a strong support zone between 8088-8055 one would be well advised to close their short positions.